Zero Emission Vessel
The aim of the project is to establish a sustainable and efficient network for the development of electric vessels that will bring together relevant stakeholders from Norway, Poland and Croatia.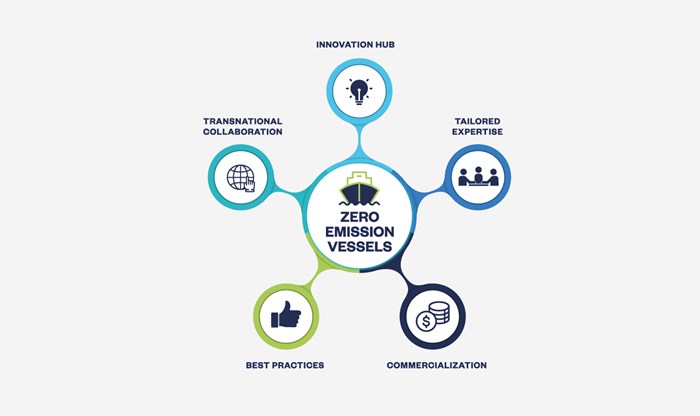 We want to:
To work for a sustainable network and the establishment of an electric vessels' development hub
Connect multidisciplinary partners coming from both public, private, academia and NGOs/ cluster
We hope to establish fruitful collaboration on a transnational level with relevant stakeholders and to include actors from Bergen & Vestlandet
The global maritime industry market has undergone disruptive changes over the past ten years, changes that have especially impacted the European shipbuilding industry. Addressing such challenges, ÅKP Innovation has gotten the honour of taking part in a project collaboration with an international project across the EEA as an expertise partner. Together with sectoral partners from Croatia, Poland and Norway, we will work towards a strengthening of the transnational innovation eco-system through the establishment of sustainable networks focusing on collaborative development, creating the establishment of an electric vessels development hub.

Contact GCE Blue Maritime Cluster: 
Project contact Erlend Nybøen Rødal - erlend.rodal@aakp.no - +47 971 77 304