Successful Franco-Norwegian Networking Event
A French delegation visited Norway and the GCE Blue Maritime cluster last week. This resulted in what can turn out to become new business cooperations.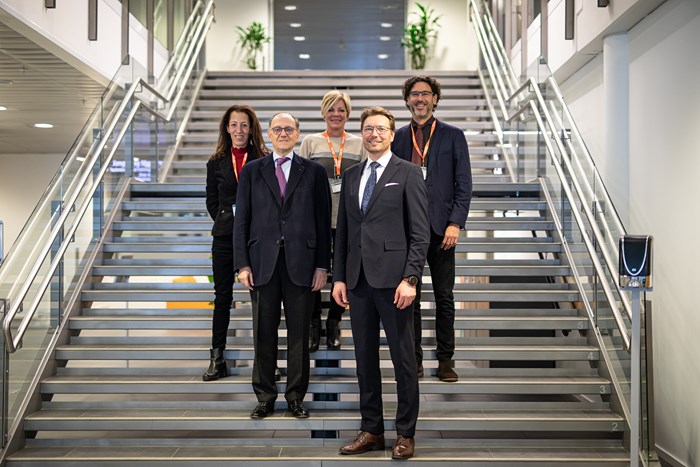 Representatives from the French maritime cluster companies visited Norwegian cluster companies late november. ÅKP (the GCE Blue Maritime fasilitator) was hosting the visit, which was organised by Business France and French-Norwegian Chamber of Commerce. In addition to the eleven French companies, the French ambassador to Norway, H.E. Pierre-Mathieu Duhamel accompanied the delegation.
- We have been well received and is very happy with the visit, Mr. Duhamel concludes.
But not only the diplomacy was happy with the trip to Sunnmøre. Eleven French maritime companies met with 19 Norwegian ones, and also the business representatives were quite satisfied.
- We saw that some companies immediately connected, and was concrete on initiating some form of cooperation, the CEO of GCE Blue Maritime Cluster, Daniel Garden, says.
He explains that a similar visit to France from the Norwegian cluster is under planning.
- We strongly believe in international cooperation and obivously mean that we can learn from other countries' maritime industry, says Garden.