'I love that name!' The Minister of Trade showed enthusiasm for the cluster's strategy, New Blue Deal
May 27nd, Jan Christian Vestre, Minister of Trade and Industry, came to visit GCE Blue Maritime Cluster. He was very interested in the cluster's strategy for the coming years, the New Blue Deal.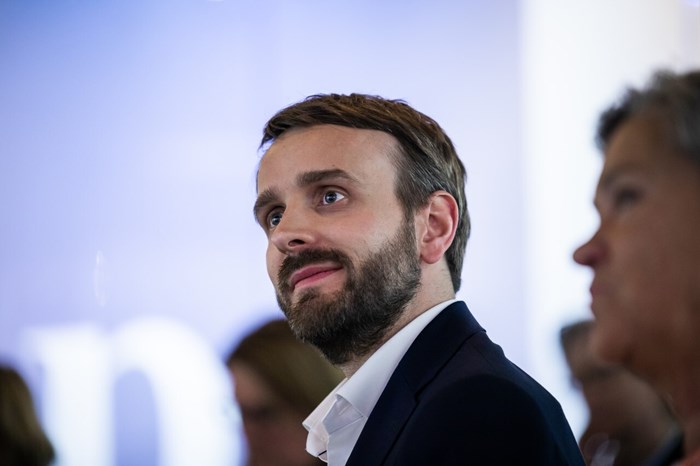 Photo: Jan Christian Vestre, Minister of Trade and Industry. All photos: ÅKP/GCE Blue Maritime Cluster/Anne Marthe Vestre Berge. 

The first thing the minister commented on was the name of the strategy. 'I love that name!' said the minister with great enthusiasm. But of course, the biggest enthusiasm was directed towards the ambitions of the strategy, which is to make GCE Blue Maritime Cluster the first full scale net zero maritime cluster in the world. These ambitions, presented for the minister by head of the cluster, Daniel Garden, are high. Garden started his presentation for the minister by welcoming him to 'the territory of world-class maritime solutions'. A phrase the outspoken minister Vestre called 'kick-ass', in the very most positive meaning of the term.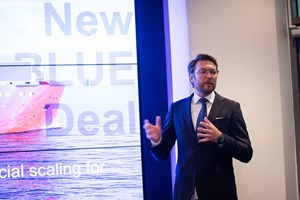 Garden further on presented the maritime cluster to be part of the solution for halving emissions by 2030. To be able to do this, the cluster will follow three objectives, according to the New Blue Deal. These are a 'green newbuild program', a 'green retrofit program' and a 'circular supplychain for decommissioning'. This also appealed to Vestre. He was specifically interested in hearing more about the green newbuild program.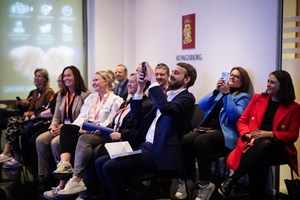 Vestre was also very interested in learning about the clusters thoughts on export. The GCE Blue Maritime is in a central position here, considering that Daniel Garden is in a workgroup appointed by the Export Council to advise on how Norway can increase its maritime export. One of the clusters suggested tools to make export easier for the maritime industry is to establish an 'export office' that can function as a contact point between Norwegian businesses and businesses in other countries. Vestre liked the idea and wanted to discuss this further.
'This was a very good visit by a minister that acted both interested and enthusiastic. We look forward to further discussions on the maritime industry with him', commented Daniel Garden.