GOED Exchange 2018
Muligens den beste internasjonale konferansen innen forskning og utvikling på omega-3? Det skjer i Seattle 4-6 februar 2018 - spesialpris til våre medlemmer.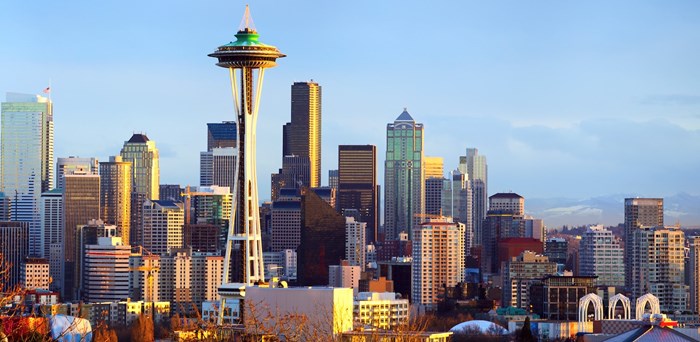 Blue Legasea medlemmer får som partnerbedrifter med GOED spesialpris til GOED Exchange 2018. USD 1195,- pr person eller USD 995,- pr pers dersom i grupper over 5 personer. Om du er interessert et fellesopplegg ta kontakt med wenche@legasea.no
Ellen Schutt, VP Communications and Educations i GOED forteller dette om arrangementet:
Omega-3s in the Spotlight at Upcoming GOED Exchange 2018 Conference  
The omega-3 industry will come together this coming February in Seattle, Washington —a region known for its connection to the fishing industry — for the biennial GOED Exchange conference, which takes place February 6-8. GOED Exchange 2018 is the premiere event for the omega-3 industry and brings together experts from around the world to discuss the issues and developments in the global omega-3 business.  
Taking A Look at Omega-3 Issues
The omega-3 industry has grown exponentially over the past few decades on the strength of its science and quality product offerings. With maturity, though, comes new scrutiny and this conference has been structured to ask the tough questions and work together to find the answers.  
For example, a double session focuses on Omega-3 Controversies, looking at three important topic areas:
The Omega-3/Omega-6 Ratio: This has been an ongoing debate for years, with some scientists believing that the amount of omega-6s need to be reduced to see the benefits of omega-3s, while others contend that it is simply the amount of omega-3s consumed that's important. A neutral observer will take a look at the evidence and weigh in.
Oxidation:  A misused and misunderstood word to the omega-3 consumer, oxidation is incorrectly being categorized as a safety issue for omega-3s supplements. This session offers an expert that can clear up the confusion.
Bioavailability: Another recent topic of discussion in the omega-3 industry is the concept of bioavailability and physical or chemical processes that can enhance EPA and DHA absorption. This session will look at varying points of view and provide an analysis of the world of bioavailability claims that may or may not be supported by science.  
Consumer Attitudes and Influencers Also a Focus
The GOED Exchange also brings to the forefront a discussion about consumers and how they make purchasing decisions. GOED conducted a series of international focus groups last month and will showcase the highlights in a special session on understanding the consumer. Also on the agenda are sessions on key consumer influencers such as health practitioners and consumer media drivers. Like it or not, the media plays a crucial role in how our industry is perceived and sensationalist headlines cause consumer confusion regularly. This GOED Exchange session discusses how to talk about serious science in a sound bite world.
Also on the agenda is examining research gaps in science, a look at the market in China, a panel discussion on genetically modified omega-3s from plant sources and a session on how to stimulate growth in the European omega-3 market. Click here to view the full agenda.